When Residential and Commercial Design Collide
mercial design is when residential and commercial design collide, taking cues from residential design to provide a personal experience within an office space. It looks to capture the best of the office and home, bringing and creating comfort, multi functioning break areas, and tools employees require to make the best of the job at hand. According to WorkDesignMag "resimercial design began to empower employees to not just choose an employer, but more importantly a lifestyle in which you will spend your time."
This trend is being used by interior designers to revitalize shared spaces in corporate offices. Retail stores, offices, and healthcare facilities are among several buildings that have seen the positive effects of the residential and commercial design collide. Merging interior design features and aesthetics from residential homes and commercial offices creates a holistic design style that seeks to benefit people.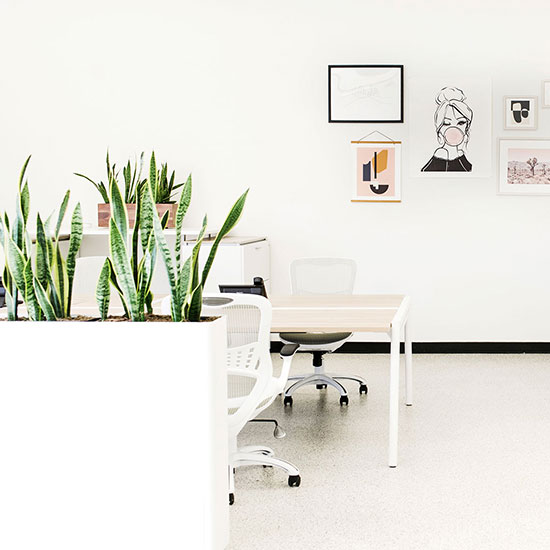 Once employees' step into the office they are welcomed by clean, efficient and organized common areas, that are also relaxing and inviting. The design focuses on creating a welcoming space that encourages learning, personal development, and social engagement. The main objective of the resimercial trend is to engage with people in a personal and memorable way, which will make them feel at home.
An effective resimercial design will open the office to natural daylight as it will encourage employees to sit where they feel most comfortable, making the individual employee a priority. Creating a casual living room feel emphasizes a human-centric culture within the office. The anti-corporate approach is intended to inject creativity and humanity into our culture and work process.
How to Design a Resimercial Space
Resimercial design opens the office space removing walls to replicate the way rooms are used at home. Acoustics, wall coverings, color, and design are important considerations when creating a welcoming and warm space that cares for the people inside.
Modern multi-person seating with cushioning encourages collaboration and gathering, improving productivity. Incorporate cozy meeting spaces, wireless technology, natural lighting and functions specific spaces. The combination of residential and commercial design inspires employees to engage with each other.
To bring a homier style into the office use vibrant area rugs and bright colored throw pillows to contrast the typical white office walls. Include bold artwork and large potted plants to create a space where people can settle and stay a while. The use of warm colors, textures, soft surfaces and moveable pieces makes the space more residential.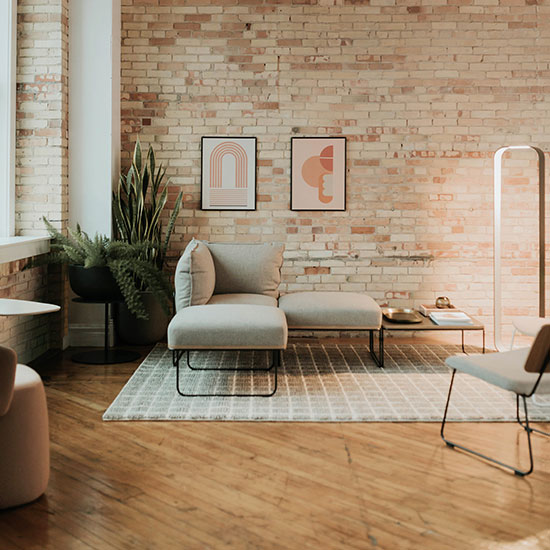 To create a complete resimercial look the office space must include these elements:
Comfortable Seating
Soft ambient lighting
Flexible spaces
Durable upholstery
Residential-inspired accessories like rugs and lamps