School is back in session
In today's work environment learning can happen anywhere, flexibility presents an opportunity to enrich employee experience through spaces that are dynamic, engaging, and can adapt to a variety of activities. It is important to apply concepts applied in school to the workplace with moveable and active furniture, creating a modern work environment with flexible spaces.
Flexibility allows agile spaces where people can meet and dialogue, it is important to create areas that encourage encounters between individuals from different sides of the organization, foster diverse points of view allowing better decision making and problem solving.
Nearly 3 in 4 employees say it's important for their company's workplace design to be flexible. Flexible work habits allow people to do their work from anywhere with fewer people tied down to a desk, 88% of millennials want autonomy to choose where and when they work. With an open concept layout, the possibilities are endless, but often people try to find places to restore, connect and retreat.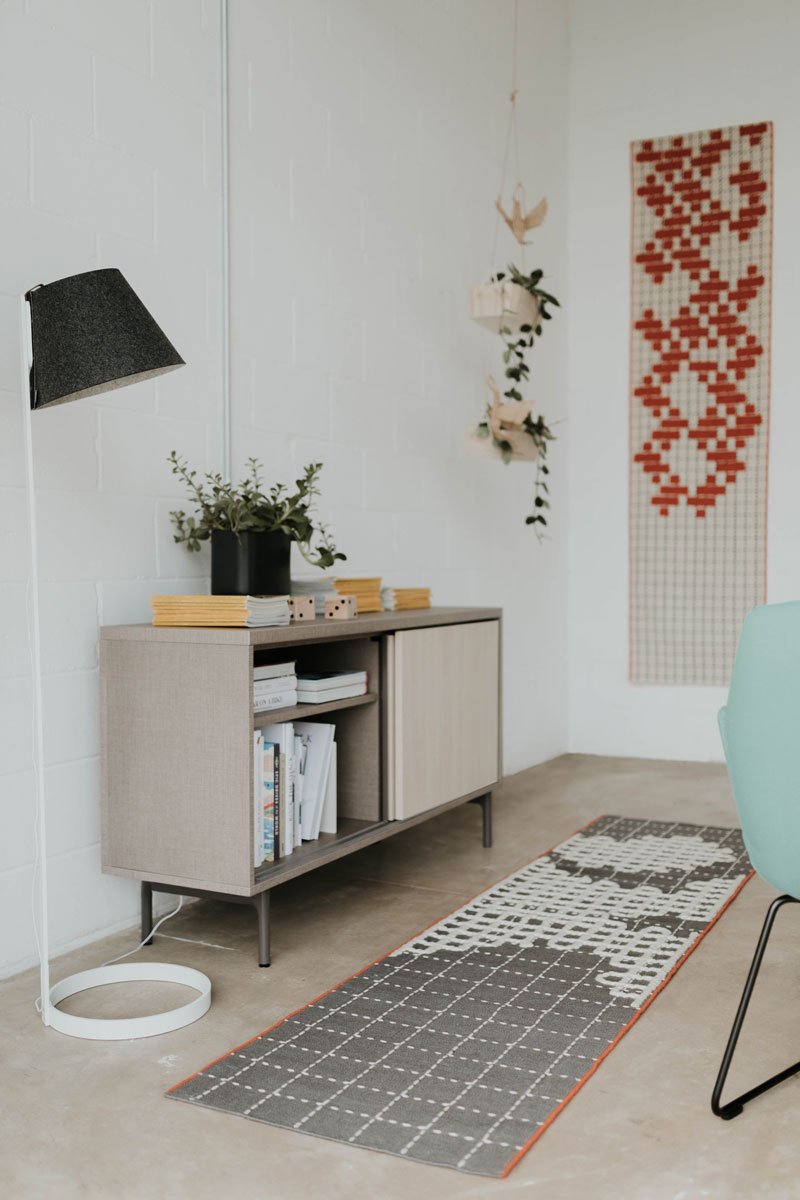 Design for silence, rest, and relaxation
We all need a little quiet time, distracted by the busy workspace many employees seek areas to retreat and restore. A retreat space empowers choice and fosters well-being. A quiet haven enables tranquility, rejuvenation, and collaborative work, typically, is designed for no more than 4 people. Create spaces with less distractions with high back chairs, phone booths, and acoustic solutions.
Here are a few tips to design a place to restore within an office:
Capacity: Support both individual and small group use.
Personal Control: Enable users to control the environment, including postural support, lighting, and enclosure.
Accessibility: Locate a retreat where it is least expected and away from traffic, yet still accessible.
Connectivity: Offer easy access to power and charging.
Inspiration: Use accent pieces, specialty lighting, rugs and accessories that support comfort and inspire creativity.
Finishes: Assess high use versus low use for material durability needs.
Design for collaboration, connection and teamwork
Mobility and flexibility are becoming more important every day, with 63% of companies saying the main reason for using shared office space is the ability to collaborate. In workspaces where the work culture is collaborative and casual, ideas are fast flowing, and employees wear many hats, furniture is likely to be an open-concept style with benching, loose moveable furniture, lounge and coworking spaces. Formal or informal collaborative spaces are best for idea generation, strategic activities, and learning, generally situated away from high traffic areas.
Here are a few tips to design a space to connect:
Flexibility: Provide furnishings for a variety of configurations to accommodate different activities and teaching methods.
Comfort: Consider duration of use to address needs for adjustable furnishings and soft seating.
Connectivity: Ensure access to power/data and charging for participants.
Visual Display: Consider level of interactivity and determine tools for both on-site and remote users, such as writable/tackable surfaces, monitors, mobile easels, screens, and technology.
Storage: Support needs for storing training materials, resources, and catering.
Finishes: Asses high use versus low use for material durability needs.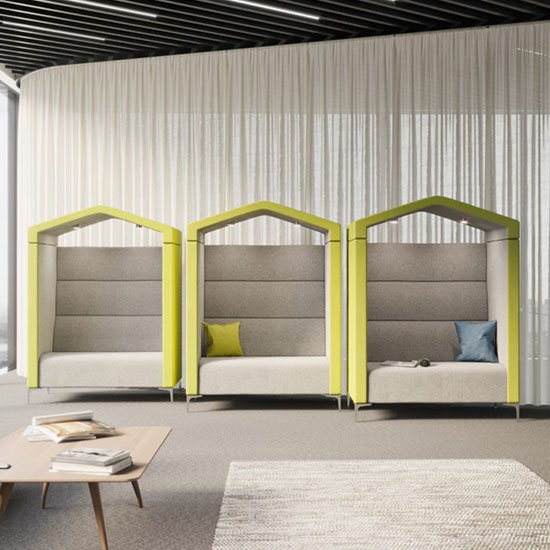 Design with storage solutions in mind
With all different advances in workplace design, people and teams have an increased need for storage, it provides a high degree of customization that balances open and enclosed volumes. In today's scenario, storage solutions are seamlessly integrated into workspaces, they are no longer hidden away in separate support spaces.
Several factors have led to a change in workplace storage. Changes in the way we work have allowed organizations to shrink storage spaces.  The trend toward a nearly paperless office has reduced the need for storage files. The adoption of cloud computing, wireless technology, and digitized information have reduced the amount of office space needed for storage.
However, in today's work environment is still useful to have a proper storage solution:
Organizations need filing cabinets to retain paper records.
Storage spaces for supplies are needed to support work teams.
Employees need places to hold work materials and personal items.