GETTING BACK TO WORK: THE HYBRID MODEL AND WORKPLACE CULTURE
The COVID-19 pandemic has fundamentally transformed the way we work, and its effects will continue to be felt for years to come. In response to the need to ensure employee safety, many companies adopted remote work models, leading to the popularity of the hybrid work model. As organizations are returning to the office, it's crucial to consider the benefits and challenges of the hybrid work model, as well as the vital role that workplace culture plays in its success. Let's explore the hybrid work model, workplace culture and the role of the employer as we offer practical tips for achieving success in a hybrid work environment.
UNDERSTANDING THE HYBRID WORK MODEL
The hybrid work model combines remote work with in-person work to create a flexible work arrangement that can offer advantages for both employers and employees, including:
Reducing commute time,
Increasing productivity,
Improving work-life balance.
However, there are also challenges to the hybrid work model, such as communication difficulties and maintaining a cohesive team. Some best practices for implementing a hybrid work model include:
Setting clear expectations,
Providing access to necessary tools and technology,
Regular check-ins with team members.
THE ROLE OF WORKPLACE CULTURE IN THE HYBRID WORK MODEL
A positive workplace culture is crucial for a thriving business, and this importance is magnified in a hybrid work setting. A positive culture can enhance employee engagement, motivation, and happiness, ultimately leading to higher productivity and retention rates. Nonetheless, creating and maintaining a positive workplace culture can be difficult in a hybrid work environment where employees work remotely. Some strategies that businesses can employ to cultivate a positive workplace culture in this setting are:
Encouraging open communication,
Establishing clear goals and expectations,
Prioritizing team-building activities.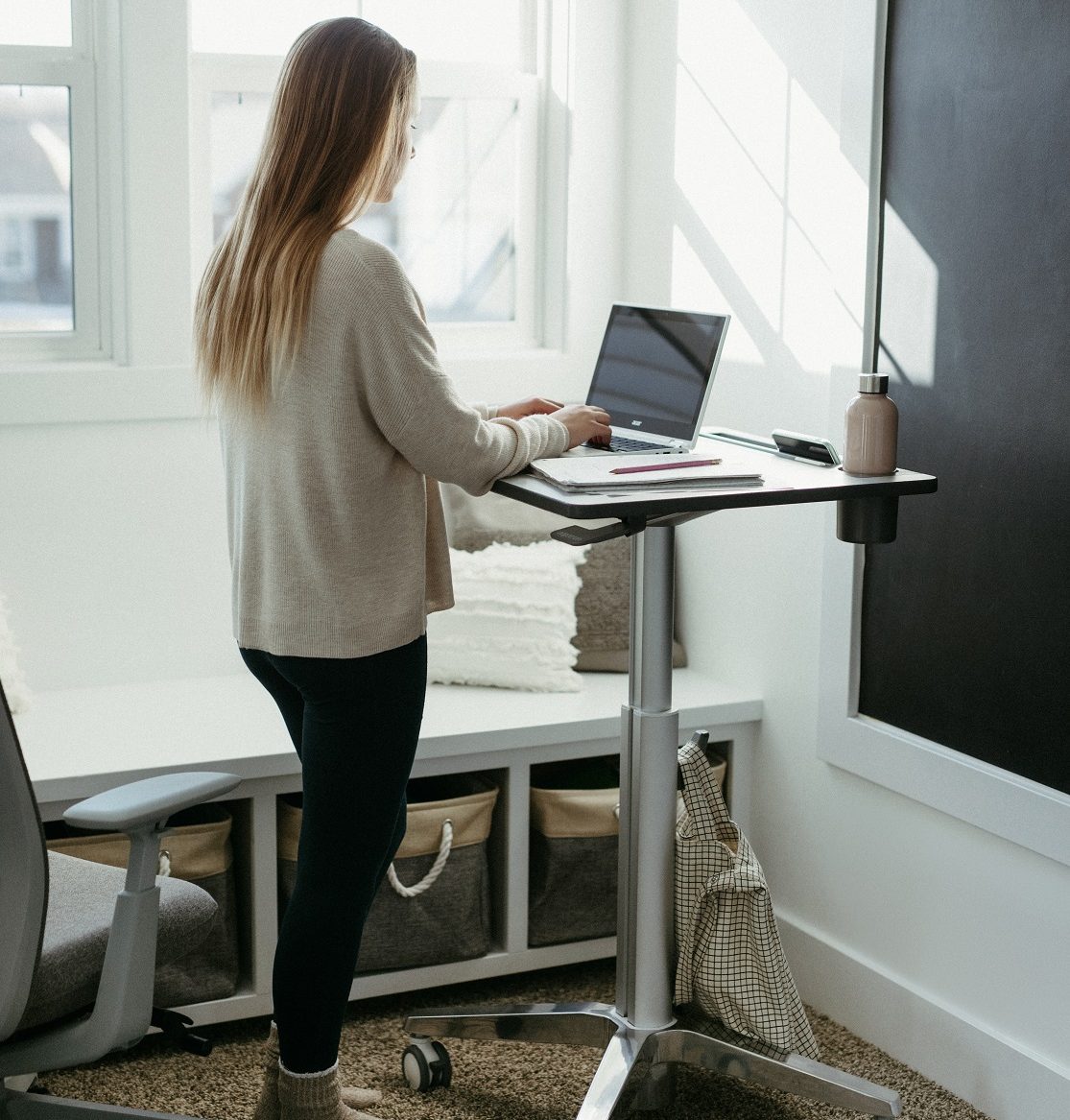 THE ROLE OF THE EMPLOYER IN A HYBRID WORK ENVIRONMENT
Employers can take several measures to establish a secure remote workspace, including supplying ergonomic furniture and equipment, furnishing guidance for home office setup, performing virtual safety inspections, and providing ergonomics and safety training.
Appropriate furniture plays a critical role in preventing physical discomfort, improving focus, and ensuring a pleasant work-from-home experience. For instance, a comfortable chair with sufficient back support and ample desk space can heighten productivity.
Employers can also support the mental health of their hybrid workers to promote overall well-being. By prioritizing the safety and well-being of their employees, businesses can foster a happier, healthier, and more efficient workforce.
TIPS FOR SUCCESS IN A HYBRID WORK ENVIRONMENT
To succeed in a hybrid work environment, employees need to adapt to new communication methods, manage their time effectively, and use technology to stay connected.
Communication strategies include:
Setting regular check-ins,
Using video conferencing tools,
Establishing clear communication protocols.
Time management techniques include:
Prioritizing tasks,
Setting boundaries between work and home life,
Creating a routine that works for you.
Tools and technology for hybrid work include:
Project management software,
Cloud-based file sharing,
Video conferencing tools.
Balancing work and home life is critical for success in a hybrid work environment, and employees should be encouraged to take small breaks, prioritize self-care, and set boundaries between work and personal life.
CAN IT BE DONE?
The hybrid work model presents a variety of advantages and disadvantages for both employers and employees. It requires both parties to make concessions to establish a functional work dynamic. The successful implementation of the hybrid work model is dependent on addressing the challenges related to communication, time management, and the utilization of new technology. However, with effective strategies in place to overcome these challenges, a hybrid work environment can provide numerous benefits for everyone involved.
THE ROLE OF ANTHONY ALLAN IN IMPLEMENTING YOUR SUCCESSFUL HYBRID WORK ENVIRONMENT
Anthony Allan collaborates with business owners and design teams to create innovative office interiors, using the latest in office furniture and furniture design. We believe your workspace should inspire collaboration, enhance work performance, and create organizational growth and well-being, whether remotely, at the office or in a hybrid work environment.
As product and design experts, our team knows that our passion for office furniture and creating innovative, productive work environments has a direct impact on day-to-day operations and growth, as well as individual health and well-being of your employees and we pride ourselves on creating innovative and inspiring workspaces and in sourcing solutions properly suited to our client's needs and goals.
If you're looking to create a hybrid workplace, we'd love to talk to you about it! From standing desks like the Ergotron LearnFit Sit Stand Desk Mobile Cart, the Upside height-adjustable table or the Zody Classic ergonomic desk chair, your team at Anthony Allan is specialized, accommodating and trained in setting up ergonomic and accessible workspaces.
Reach out to us to tell us what issues you are facing, and we will provide you with the solutions! Give us a call or email! Or stop by our showroom to talk to one of our design specialists, see what we carry and what we can order in for you.
Anthony Allan Office Furnishings
7-1680 Notre Dame Ave.
Winnipeg, MB R3H 1H6
Let's Talk!
☎️ 204.949.7680
✉️ info@anthonyallan.com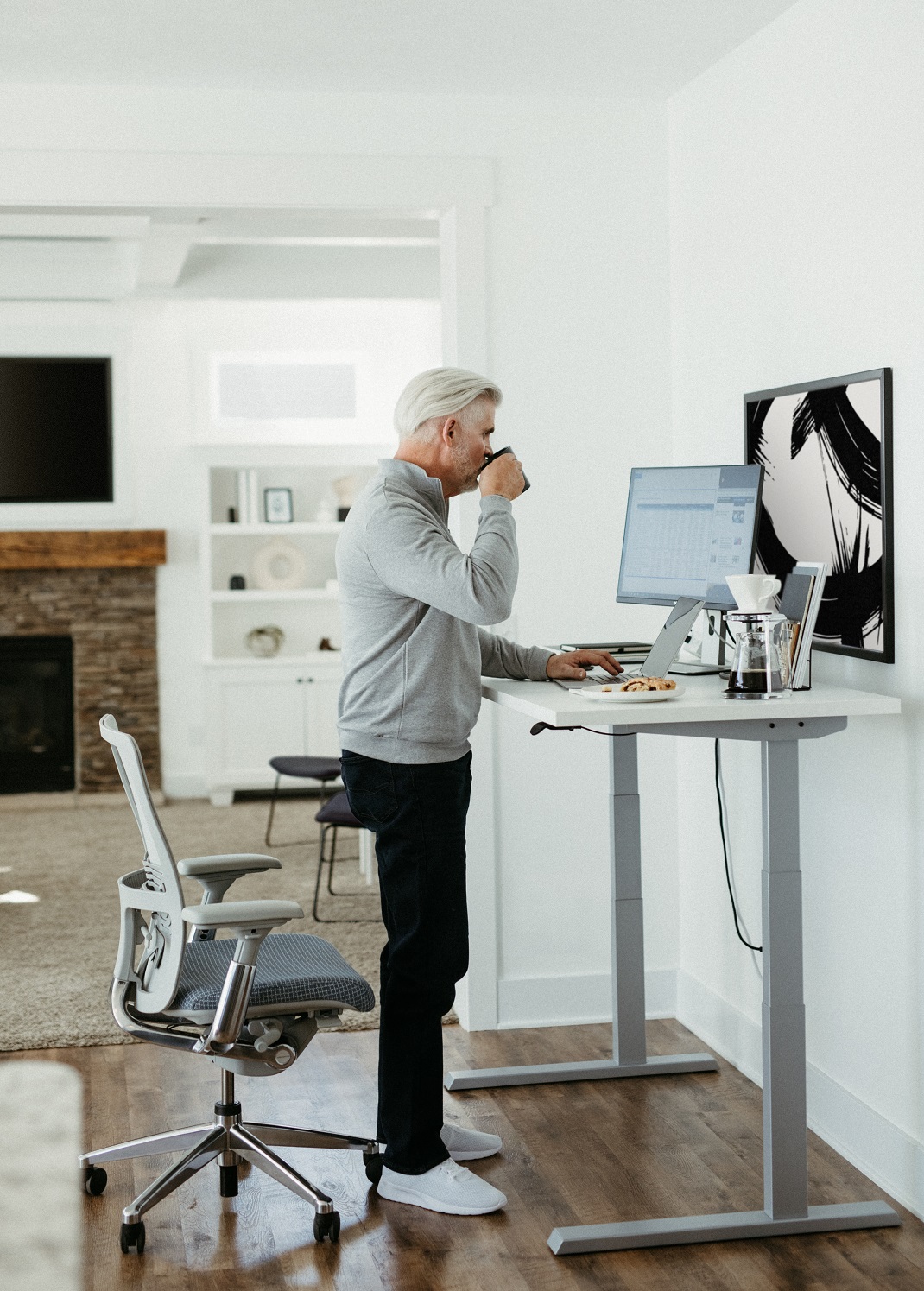 PRODUCTS FEATURED IN BLOG
---