A JOURNEY TO THE HAWORTH HOTEL
As the world reopened and travel resumed, two of Anthony Allan's talented designers, Kourtney Kraynyk and Regine Ilagan, were ready to hit the road again – and what a destination, Michigan's Haworth Hotel! This unique design showcase filled them with inspiration that encouraged creative exploration that they have now brought back to Winnipeg. The hotel utilizes a collection of products from Haworth, and quite a few were designed by Patricia Urquiola herself!  Kourtney and Regine have come back with a renewal of fresh ideas, and inspiration for your next project!
Kourtney and Regine's first impressions were of awe when they stepped into Haworth Hotel, a grand testament to Haworth and Hope College's connection with the local community. From the extravagant spiral staircase that welcomed them at the entrance to the ensuites, everything was designed in a deliberate, but cohesive manner.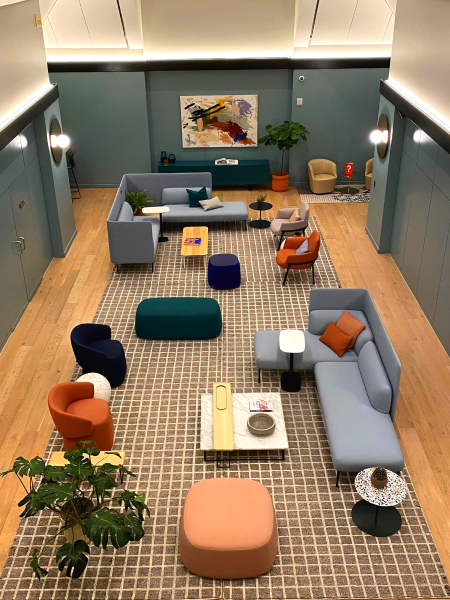 Hope College and Haworth were dedicated to the hotel embodying a sense of local community. With this as their mission, Patricia chose to feature local art when accessorizing the hotel. The art featured in every room was hand-crafted by nearby talent.
Hope College and Haworth also brought in Biggby Coffee. It is owned by one of their alumni, this cafe brings life and energy into the space which completely helps create a cozy and communal vibe with all patrons that enter the hotel – students, and guests alike.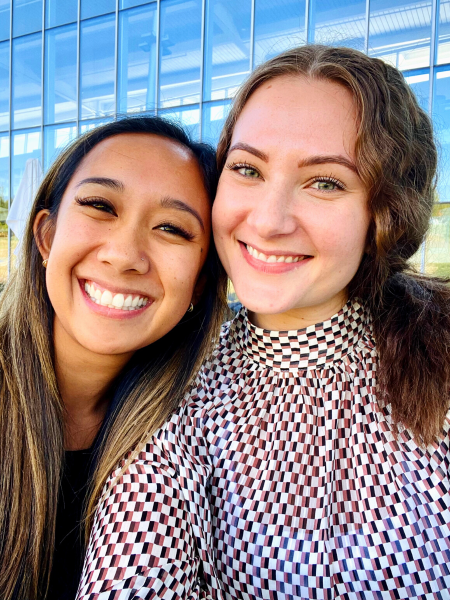 As Kourtney and Regine ascended the staircase, they were rewarded with a stunning view of Hope College's lounge space from the second floor (pictured left). Patricia made sure to employ different paint colours to create distinct levels in the hotel while also allowing clear sight lines throughout. Seeing every meticulous detail that went into creating this eclectic oasis (from sparkling grout in the bathrooms to vibrant furniture in every room) it was clear how much thought had been put into crafting such a harmonious balance between texture and colour.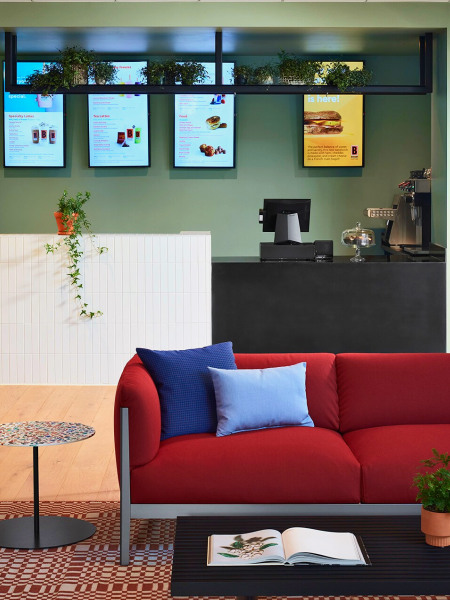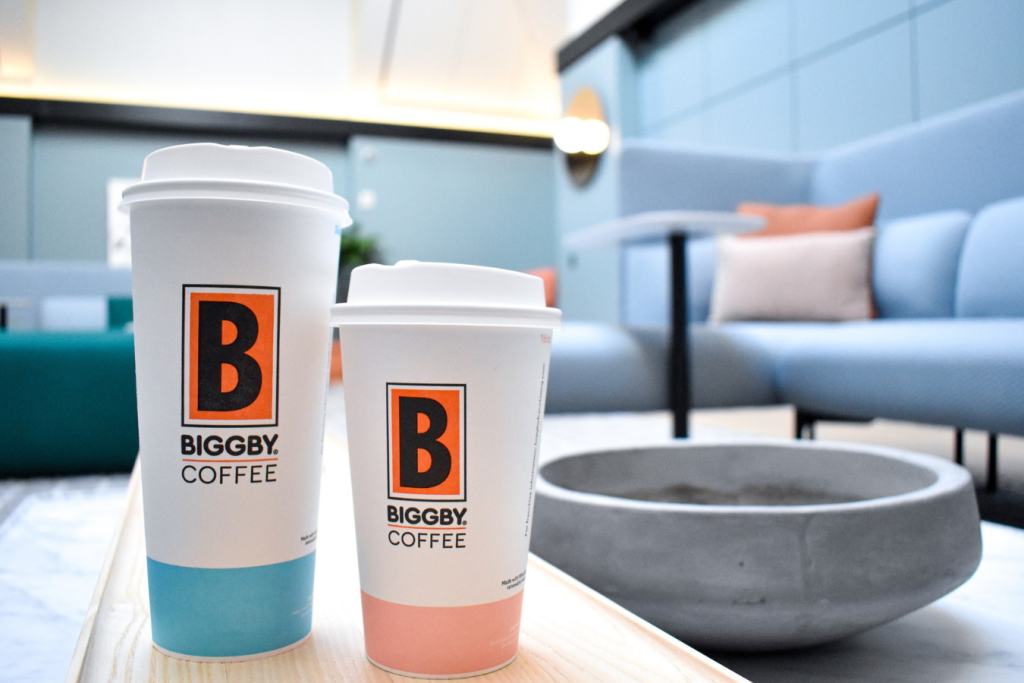 Kourtney's excitement was obvious when she talked about her favourite furniture pieces. She loved the Back-Wing chair (pictured right) by Patricia Urquiola. It features large armrests, a wide cushioned seat and is overall a gorgeous chair to look at.
The Archibald lounge chair (pictured below) was a common favourite between both designers. Visually, you are instantly drawn to the chair because of its unique body shape and the intricate ruching detail on the chair.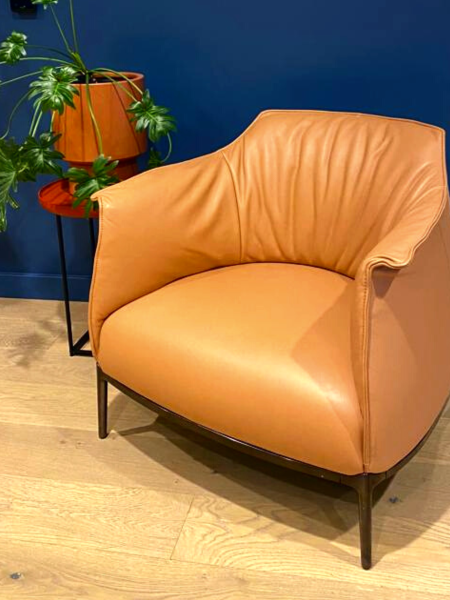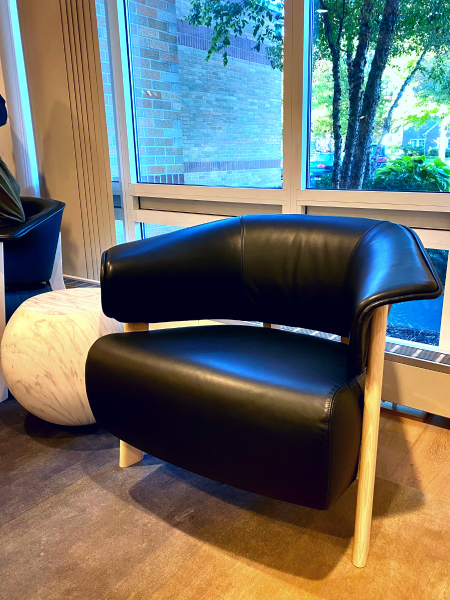 Another favourite piece was the Luxor Credenza. Its 106-inch width and statement sliding doors are just the beginning – it has been crafted to reflect a sleek and modern look. It is also available in a bold colour palette from a vibrant red, to mint green. This credenza is a perfect way to elevate any room.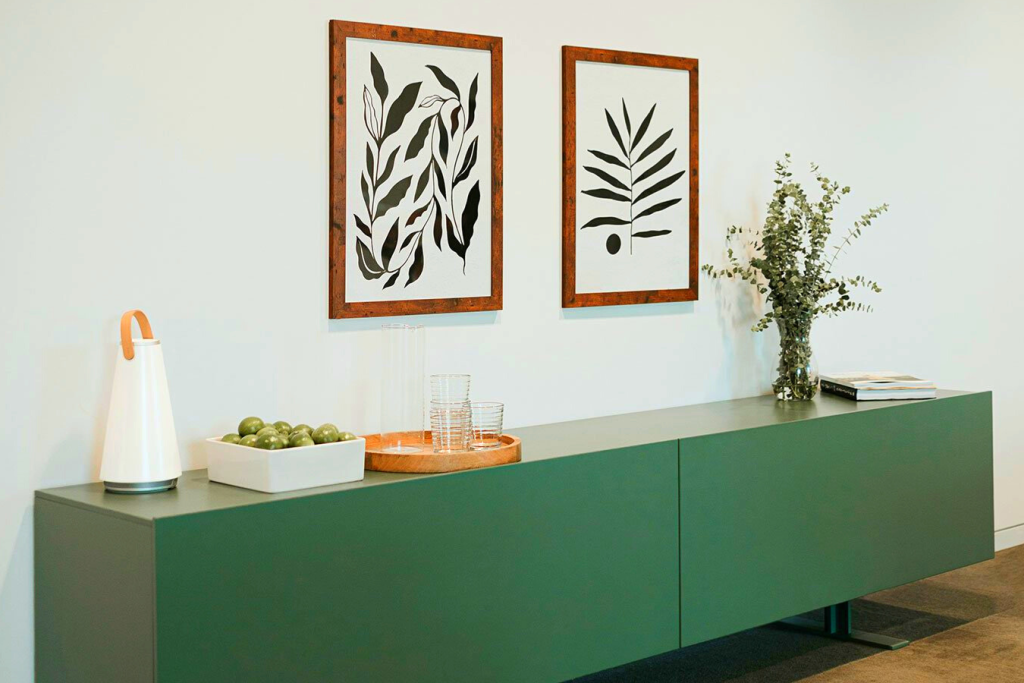 WHAT WILL YOU BRING BACK TO ANTHONY ALLAN?
When asked what new knowledge she had brought back with her to use for future design projects, Regine was inspired by the custom applications used in the hotel. Patricia had taken what was an unused phone booth area, and turned it into something unique! What could have been an unusable space, was turned into a cozy seating booth! This creative approach reminded her that sometimes we just need to think outside the box instead of wrestling with tricky dimensions. "Now when we are challenged with some oddly shaped spaces, we can confidently suggest customized alternatives to our clients – there's always room for innovation!"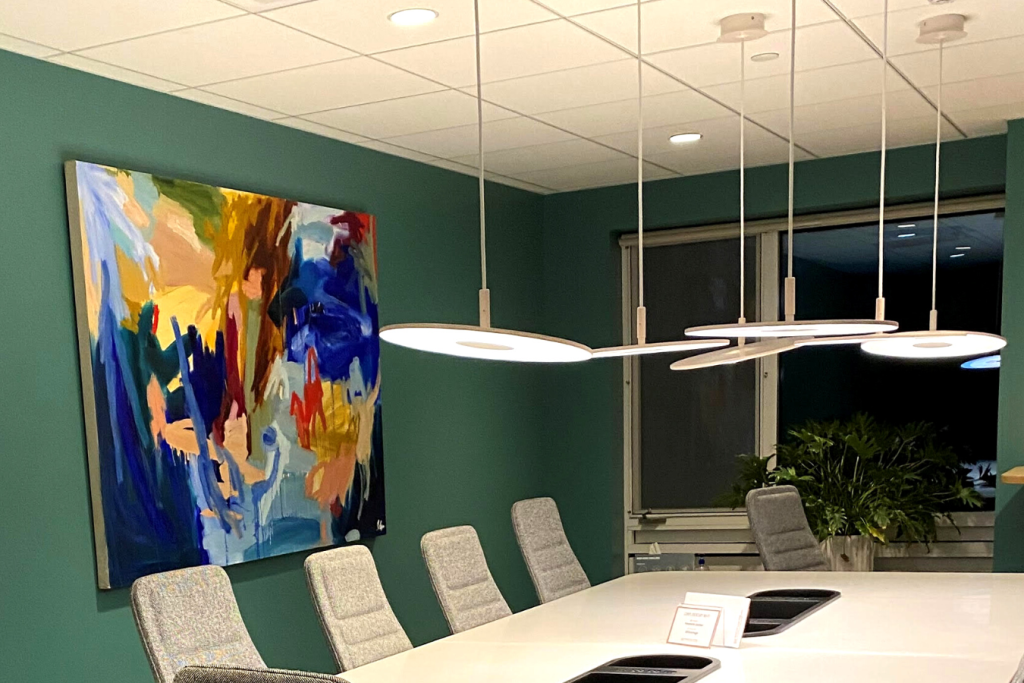 Kourtney was impacted by the way that Patricia not only perfectly combined colours, textures, and patterns to breathe life into any space, but her designs are always unique – no two spaces ever look the same. "My personal favourite thing to see was the conference rooms. I really noticed the attention and detail in the layers of intricate design elements in the space, from the texture of the tables to the lighting. We design conference rooms often, so this was impressive and inspiring."
When Kourtney and Regine were asked what they would recommend as a must see for first-time visitors of the hotel, their eyes lit up! They talked about their discovery of a lounge room on the day they arrived. They were drawn into this room by the bright golden hour light flooding the space.
Both Regine and Kourtney reminisced about how captivated by this room they felt in this moment.  It was as "It felt as if  each piece of furniture had been specifically picked for that room, at that exact time of day." Not only did the furniture glow, but the whole room did with warmth from the sunlight. They entered the room the next morning, and it felt almost like a different room completely as the cool tones from the teal walls really pulled through making the space feel calming and relaxing.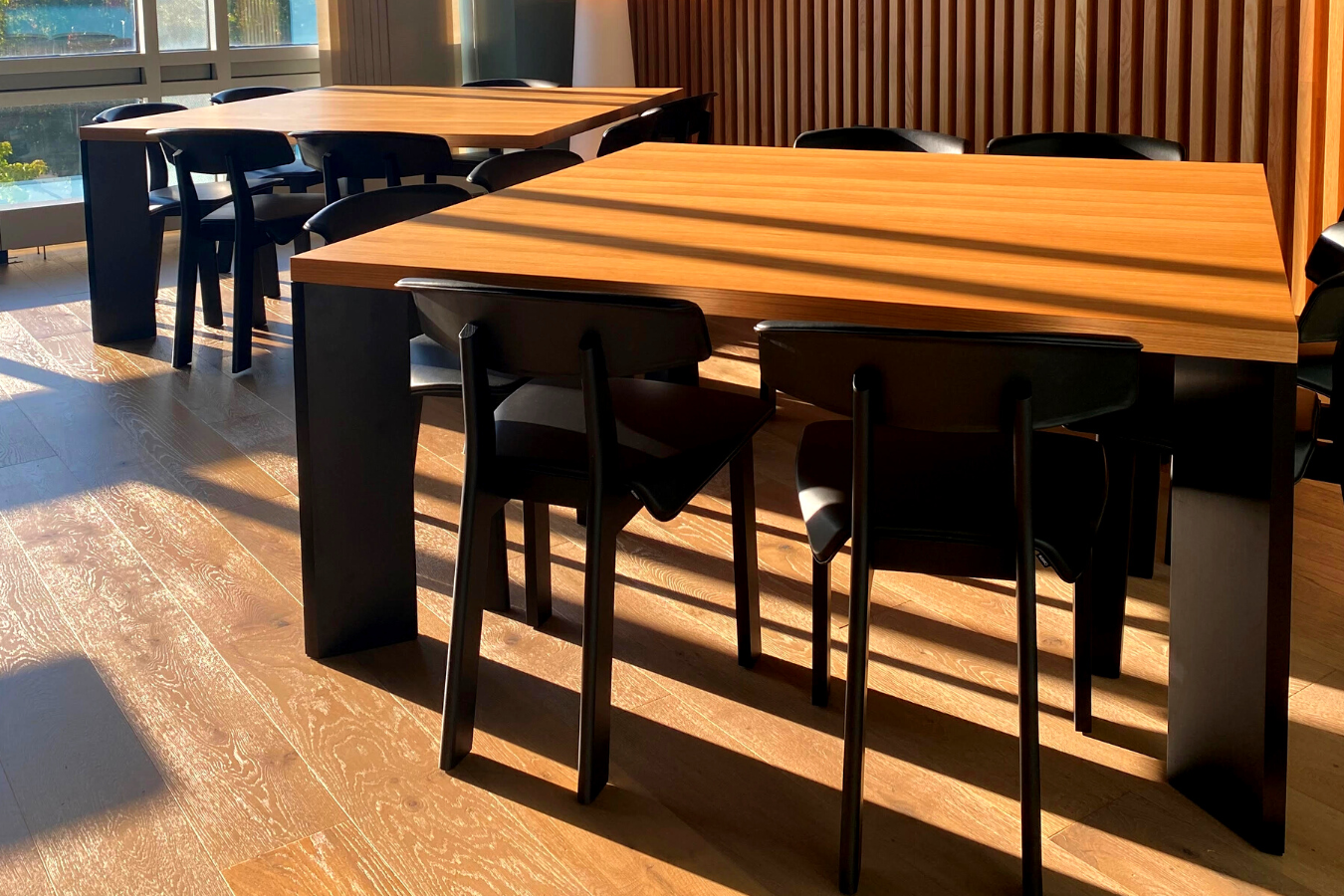 WE'D LOVE TO HEAR FROM YOU!
We encourage you to reach out to the designers at Anthony Allan to assist you locally. Not only do they sell all of the products mentioned above, but they are also the exclusive dealer for Haworth in Manitoba – so be sure to check them out! Kourtney and Regine have brought back many new ideas and concepts to share, and if you're looking to push the boundaries of your space and style, they are ready to put some of these new concepts into action! 
Anthony Allan Office Furnishings
7-1680 Notre Dame Ave.
Winnipeg, MB R3H 1H6
Let's Talk!
☎️ 204.949.7680
✉️ info@anthonyallan.com
PRODUCTS FEATURED IN THE BLOG