NeoCon 2023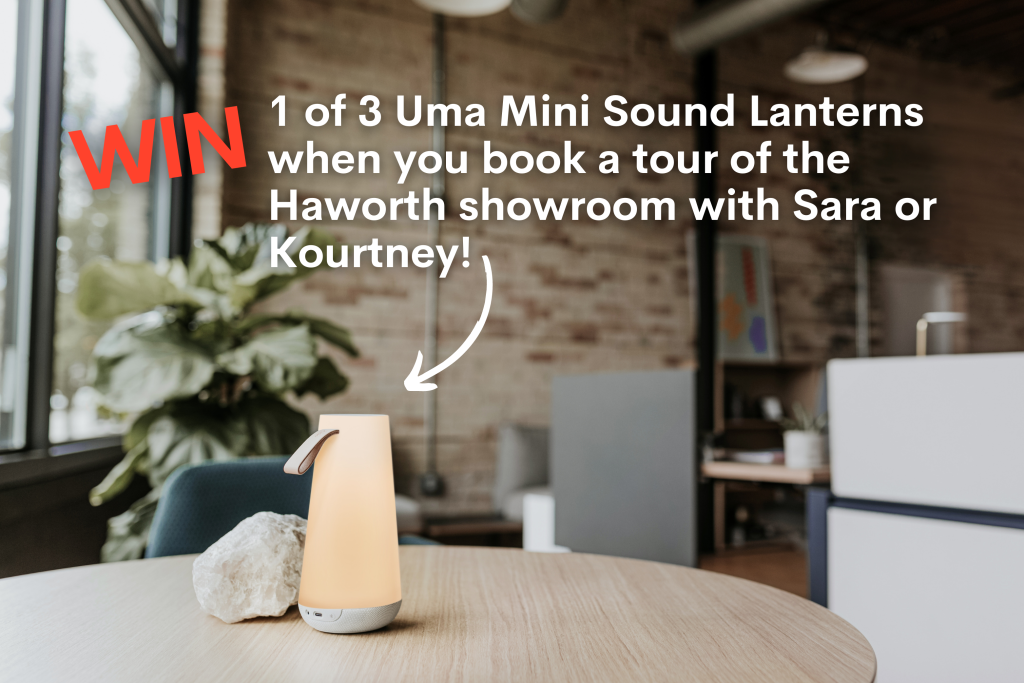 BOOK A TOUR WITH US!
We invite you to book a tour of the Haworth Showroom with Kourtney and Sara for NeoCon 2023 and you'll be entered to win 1 of 3 Uma Mini Sound Lanterns!
As Haworth celebrates its 75th year of design and innovation, their NeoCon 2023 experience highlights a variety of spaces, brands, and products that support new ways of working – with the office as the hub of the Work from Anywhere ecosystem.
REQUEST A TOUR
Enjoy a guided tour through Haworth's showroom, featuring the office as the hub of the hybrid work experience. Learn about Haworth's spaces, products, and brands, as well as their commitment to design and innovation.
Between Haworth's showroom, outdoor plaza space and presence in the lobby at the MART, you'll be able to experience the breadth of the Haworth brand and products.
EMAIL US

TO BOOK YOUR TOUR FOR YOUR CHANCE TO WIN!