Tips for Setting up your Home Office
During this year the Home Office became a place for focus work and virtual meetings. Blurring the idea of a work-life balance, the home office has been a central part of the work world. Many companies have realized the importance of a remote workplace and have provided employees with work from home packages and resources to support the work being done at home.
For many of us creating a workspace at home meant using the kitchen table or sitting on the sofa to work with the laptop. It is important to create a workspace that helps you perform your best by supporting physical, emotional and cognitive well-being. Regardless of the space available to create a Home Office, it is possible to design a healthier workspace. Here is a checklist of basics to keep in mind and elevate every workplace: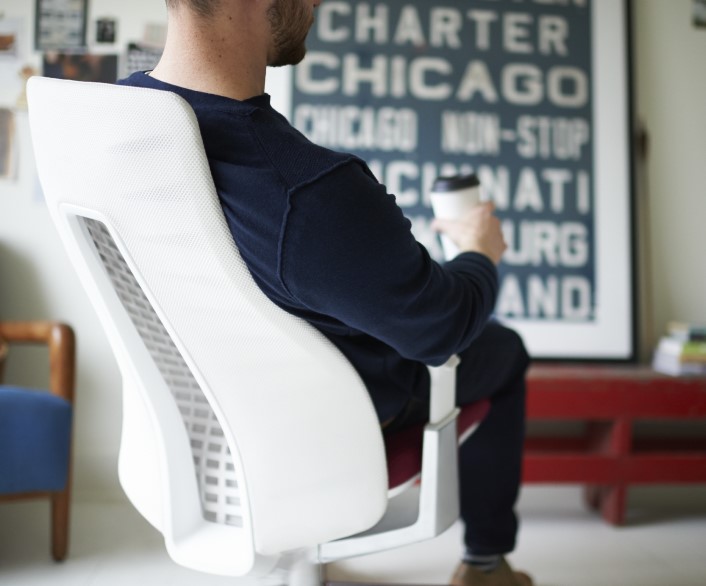 Ergonomic Seating: Ergonomic means you need a chair that will support your body properly. An ergonomic seating will lead to fewer neck and back pain, headaches, less eye strain. You can find great ergonomic seating options in our Home Office Catalogue that offers:
Lumbar (lower back) support with at least one axis of adjustment.
Vertically adjustable armrests with padding.
Synchronous recline (the back and seat move in tandem when leaning back) with tension adjustment and a back lock/back stop setting.
Seat depth adjustment.
Height adjustment.
Height-Adjustable Desk:  Do you sit or stand at your desk most of the time? Customize your Home Office and workflow with a desk that allows movement, so you can do a mix of both. Look for desks with:
Freedom of lower-body movement while sitting.
Enough surface to center your keyboard in front of your torso and position your mouse directly alongside.
Comfortable edges for your forearms and wrists.
A monitor arm or second monitor: Many of us have a laptop to work from home, unfortunately these types of computers aren't made for long hours of work. Using an adaptable monitor arm allows you to change the position of the monitor correcting your ergonomic position.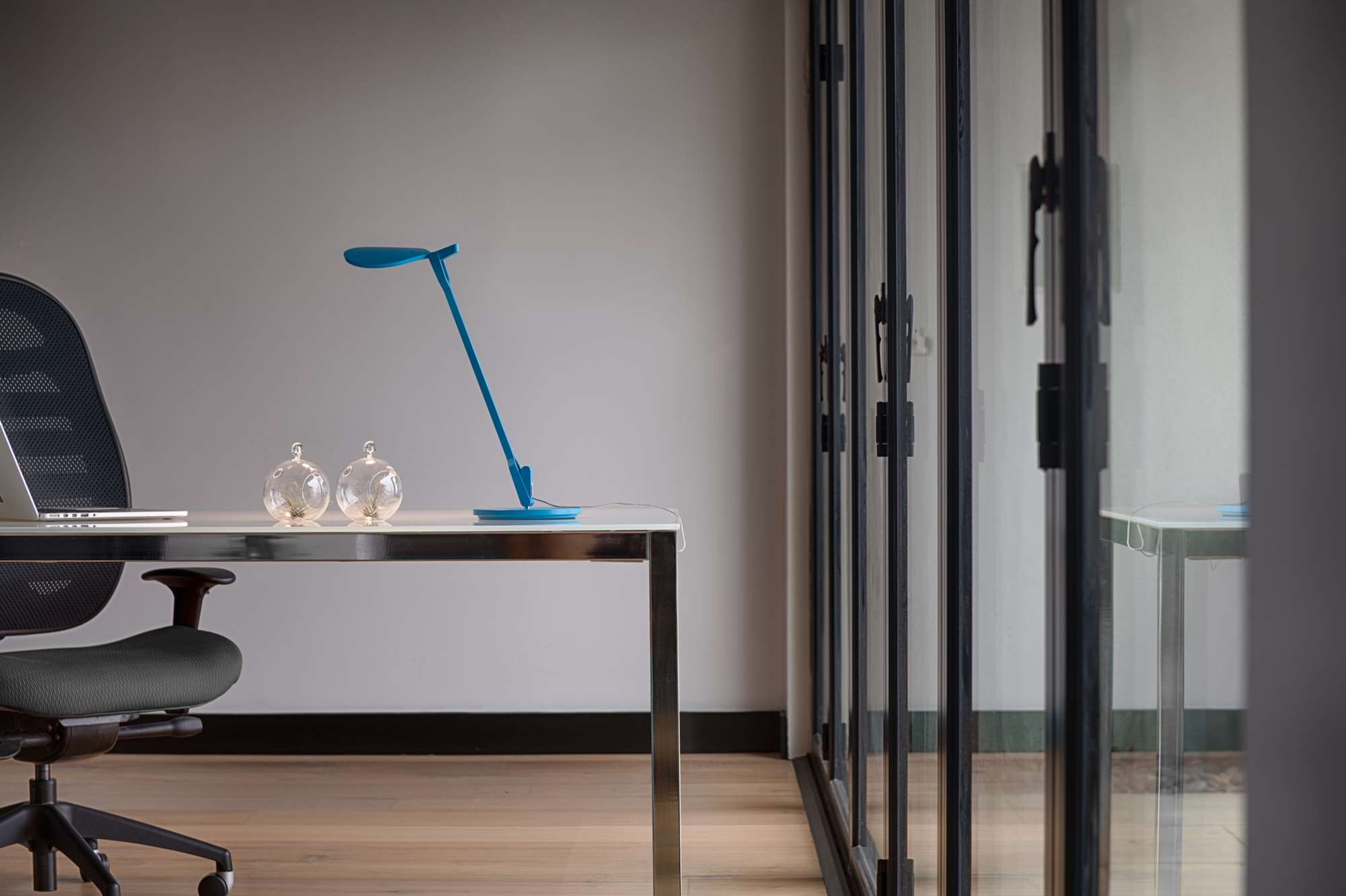 Lighting: The right lighting will influence your inspiration process and will affect productivity, as well as mood and health. A well-distributed, diffused light will reduce eye strain and glare on computer monitors. The proper lighting with desk for your workplace will allow you to see your work and focus. Choose a lamp that mimics daylight and has adjustable dimmer to customize lighting at your desk. You can find some inspiration with our Lighting Lookbook .
Storage solution: Store cords, as well as office tools and accessories with the proper storage solution. If you do not have a designated Home Office space a storage solution will help shutting work down at the end of the day.