Redesign Your Workspace: Must – Have Office Trends for 2023
Are you looking to revamp your office space in 2023? Whether you're a small business or a large corporation, it's important to keep up with the latest trends when it comes to designing an inviting and productive workspace. From rich warm colours and bold patterns, to open floor plans, natural light and ergonomics, there are plenty of must – have office trends for 2023 that will help you create a workspace that is both stylish and functional.
Rich Warm Colours
One of the top office trends for 2023 is incorporating rich, warm colours into your workspace design. Whether it's a deep teal or a vibrant yellow, adding these colours to your space can serve to boost creativity and energy levels. Plus, they're proven to have a calming effect on employees. If you don't want to commit to a full colour overhaul in your office space, there are other simple ways to add these colours. For example, you could incorporate accent pieces such as furniture or artwork to add a splash of colour. Ultimately, it's all about creating an office environment that is both inviting and productive, and with the right colour scheme, it's possible to achieve just that.
Patterns
If 2023's trend is rich, warm colors, then the classic combination of stripes and plaids is also in vogue if you want to make a bold statement in your space. Regardless of whether you prefer subtle or eye-catching patterns, these design elements will add a distinctive personality to any area. You can even combine both techniques to create a unique look. By playing with contrast and texture, you have a wide variety of options to make your space truly unique while still maintaining its timeless appeal. Like incorporating warm colors, you don't have to overhaul your entire workspace to add bold patterns. Simply hang up some striking artwork, add patterned curtains or furniture covers, or go all out with a patterned wall! The key is to create an engaging and visually interesting environment that fosters collaboration and creativity. So go ahead and choose bold designs to make your workspace stand out in 2023!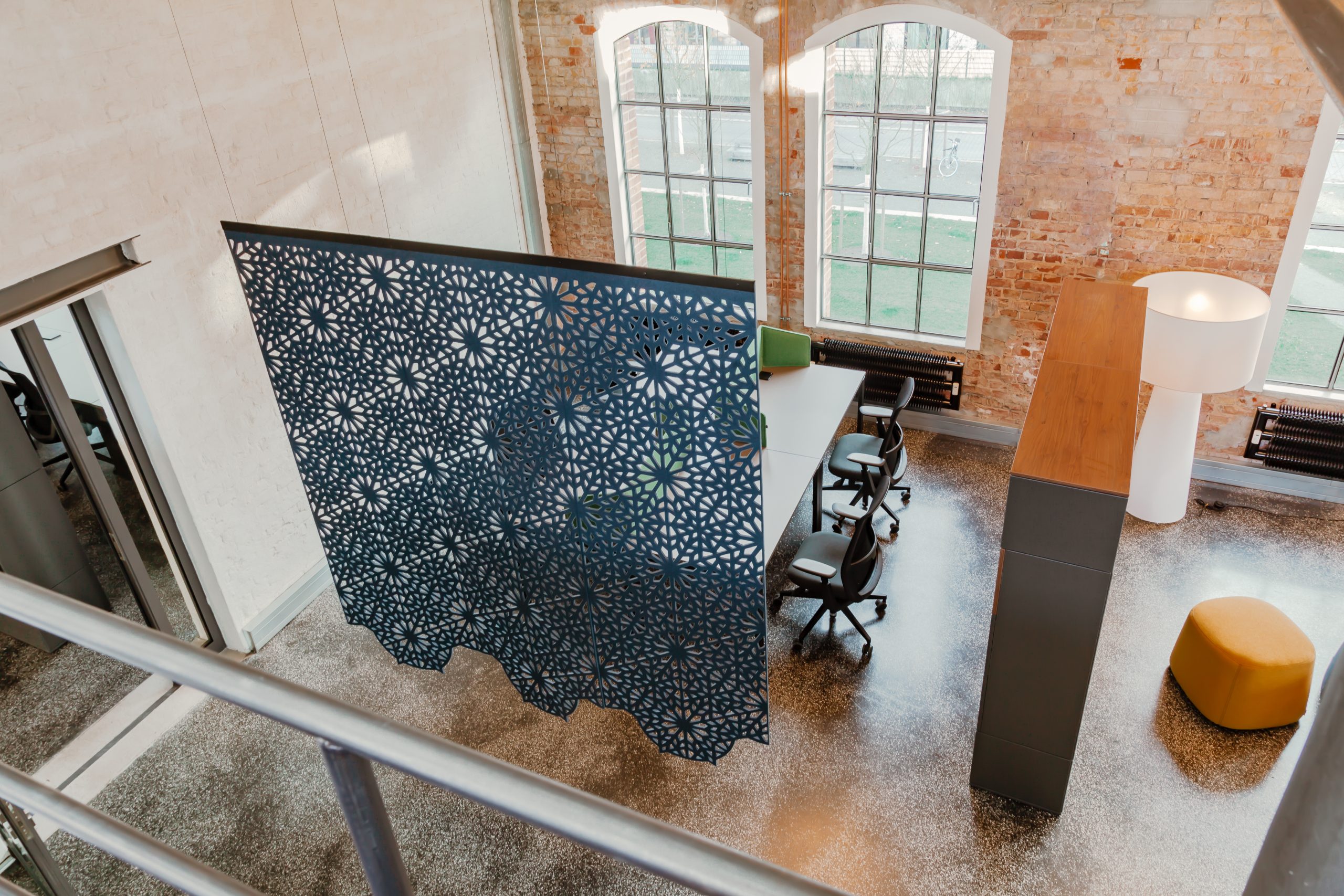 Open Floor Plans
Open floor plans remain a popular trend that fosters creativity and collaboration by removing physical barriers between employees and departments, making communication and idea-sharing easier. Moreover, such designs create a more comfortable and welcoming environment with natural light and flexible seating options that increase productivity. However, this is not a new concept, and offices are still transitioning towards it. To ensure functional workplaces, privacy is crucial, and finding the right balance between acoustic and visual elements is key. This could involve implementing solid walls or dividers with soundproofing capabilities to maintain a comfortable work environment for employees who may not be entirely accustomed to open floor plans.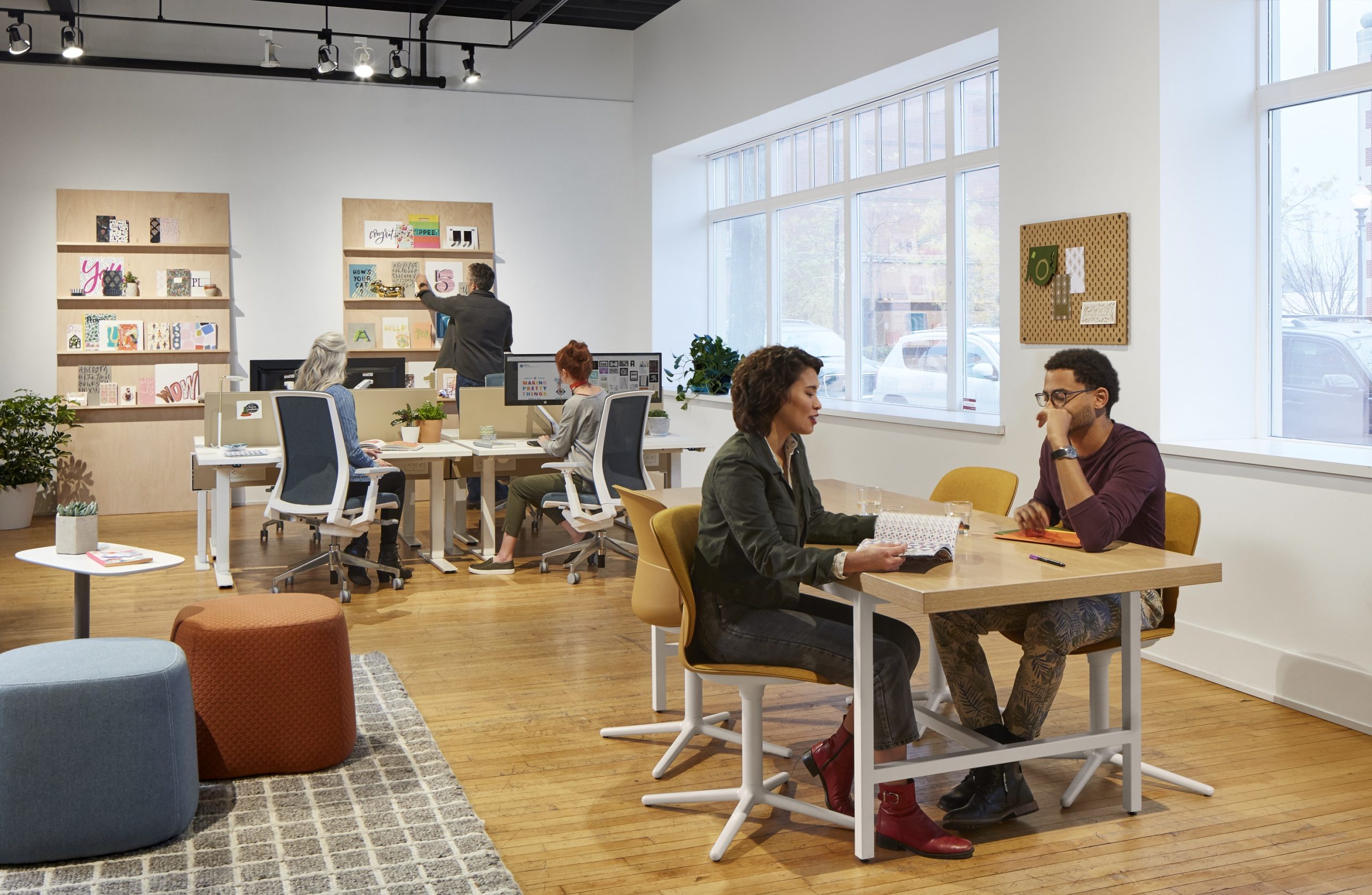 Natural Light
In 2023, one of the hottest trends in interior design is the use of natural light as a primary consideration in planning furniture layouts. Designers are recognizing that natural light can be a powerful tool in enhancing the look and feel of a space. By positioning furniture strategically to take advantage of natural light sources, such as windows and skylights, designers can create a warm and inviting atmosphere that feels bright and airy. This trend involves selecting furniture pieces that complement the natural light, such as lighter colored fabrics and finishes, and placing them in a way that maximizes the light's impact. With this approach, designers are able to create spaces that are both functional and visually stunning, while also harnessing the natural beauty of the environment.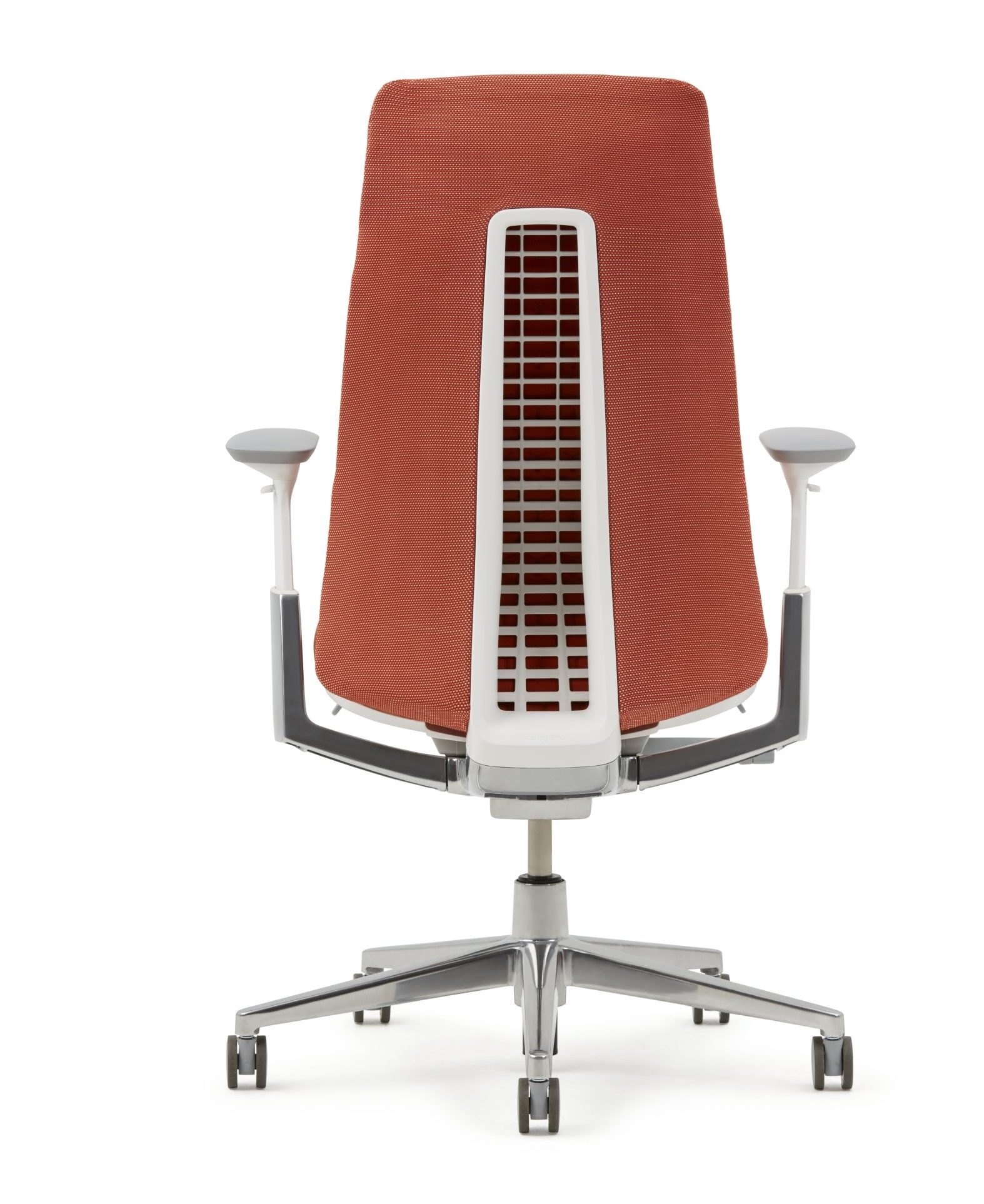 Ergonomics
As we move forward post-pandemic, ergonomics should not be overlooked as an essential office trend because people are spending more time sitting at their desks, which can negatively affect their physical health. Therefore, incorporating ergonomic furniture and accessories into the workspace can be highly beneficial. For example, adjustable chairs and desks that accommodate different heights and accessories such as wrist and footrests can help reduce fatigue and make the workspace much more comfortable and productive. Ergonomics is a timeless trend that will continue to be an essential part of the workplace. Lumbar supportive chairs and height-adjustable desks, for instance, can reduce discomfort, fatigue and increase productivity. As such, incorporating ergonomic design into workspaces in 2023 and beyond is vital for a productive and comfortable work environment.
Creating the perfect office workspace in 2023 can be simple and stress-free. You have numerous trendy options to select from that will enhance your productivity and make your workspace more welcoming. Be bold and incorporate these design trends into your office layout. We know that sometimes a design project can feel daunting – and that's where we come in! Reach out to us – not only are we skilled but we stay up to date on the latest design trends and can guide you in your design or take the entire project off your plate for you! If you require any assistance or questions, give us a call, an email or stop by!
Anthony Allan Office Furnishings
7-1680 Notre Dame Avenue
Winnipeg, Manitoba
T: 204.949.7680
E: info@anthonyallan.com
Products Featured in Blog