Come visit Anthony Allan at the Manitoba Design Expo this October
Anthony Allan Office Furnishings (AAOF) is excited to announce that they are exhibitors at the 2022 Manitoba Design Exposition (MDE).
Taking place October 13, 2022 at the Victoria Inn and Convention Centre (1808 Wellington Avenue in Winnipeg) in the Centennial Ballroom, the MDE is a one-day trade show for the design community of Manitoba, presented by the Professional Interior Designers Institute of Manitoba (PIDIM). The invitation-only event for the architecture and design community provides an informal and informative atmosphere designed to showcase the latest products and services. Consisting of both educational courses in the morning and an exhibition hall in the late afternoon and evening, the event also serves as an excellent networking opportunity for attendees.
"Not only is it an excellent education opportunity from the courses offered in the morning, but it's also a great place to connect with your fellow professionals," says Phillip Hornby, president of AAOF. "It's also a great place to learn and discover great products and resources in the marketplace, and to meet and be introduced to manufacturers and vendors."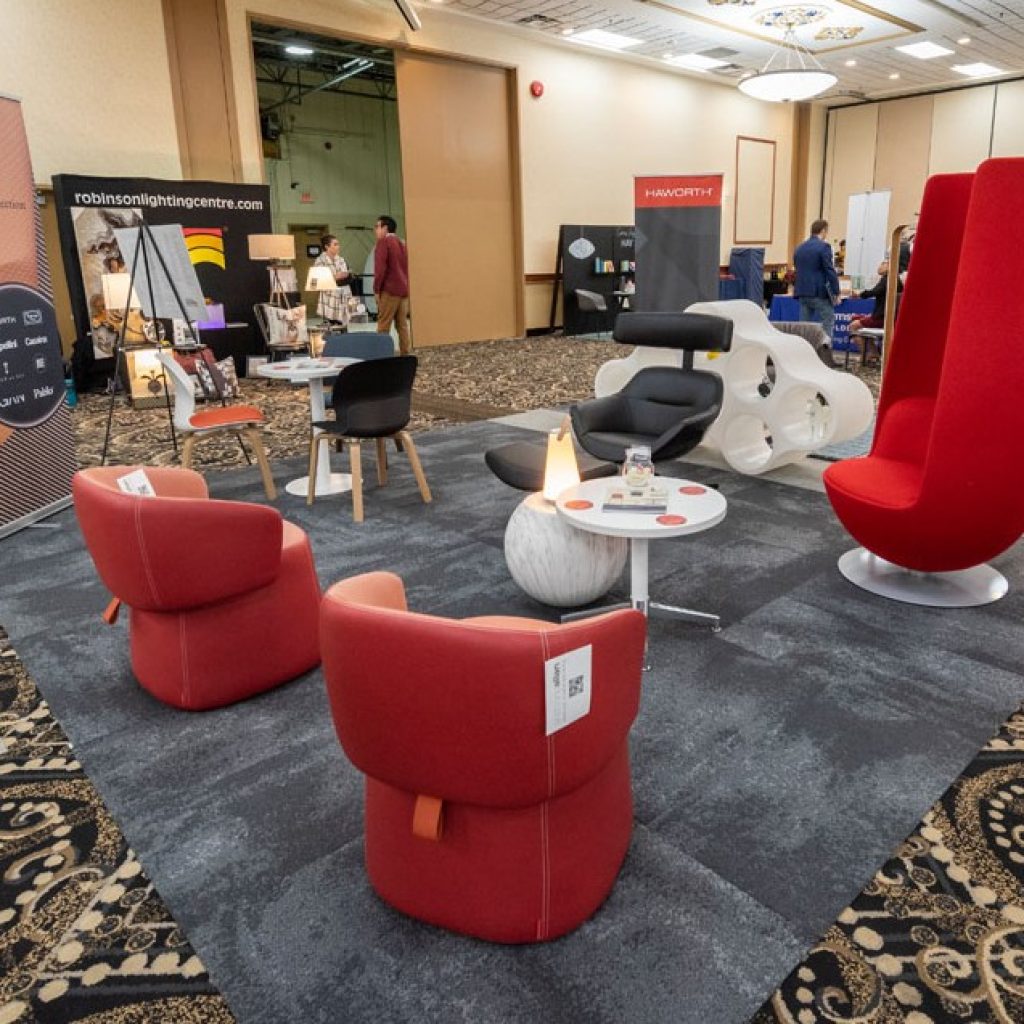 Showcasing our innovative office solutions
AAOF will be a flagship vendor at the event with four booths present. Hornby says they will be showcasing Haworth, Frovi, and others, with some great accessories, from planters to bookshelves, beanbag chairs, and more, for the modern office.
Each booth will feature a different brand that AAOF represents here in Manitoba. As part of the Haworth line, AAOF will be introducing the Compose Echo line of products to the marketplace, which officially launched last year in the United States. Frovi a UK brand, that will also be featured, manufactures and designs innovative and unique furniture, designed for eating, meeting, and creating relaxation space within corporate and community environments.
"Seeing how this is the first time we can get together in many years, it should be a great event," says Laurie Wardrope, interior designer and co-director of the MDE. "Expect to see new products that exhibitors have brought in, as well as a lovely social evening."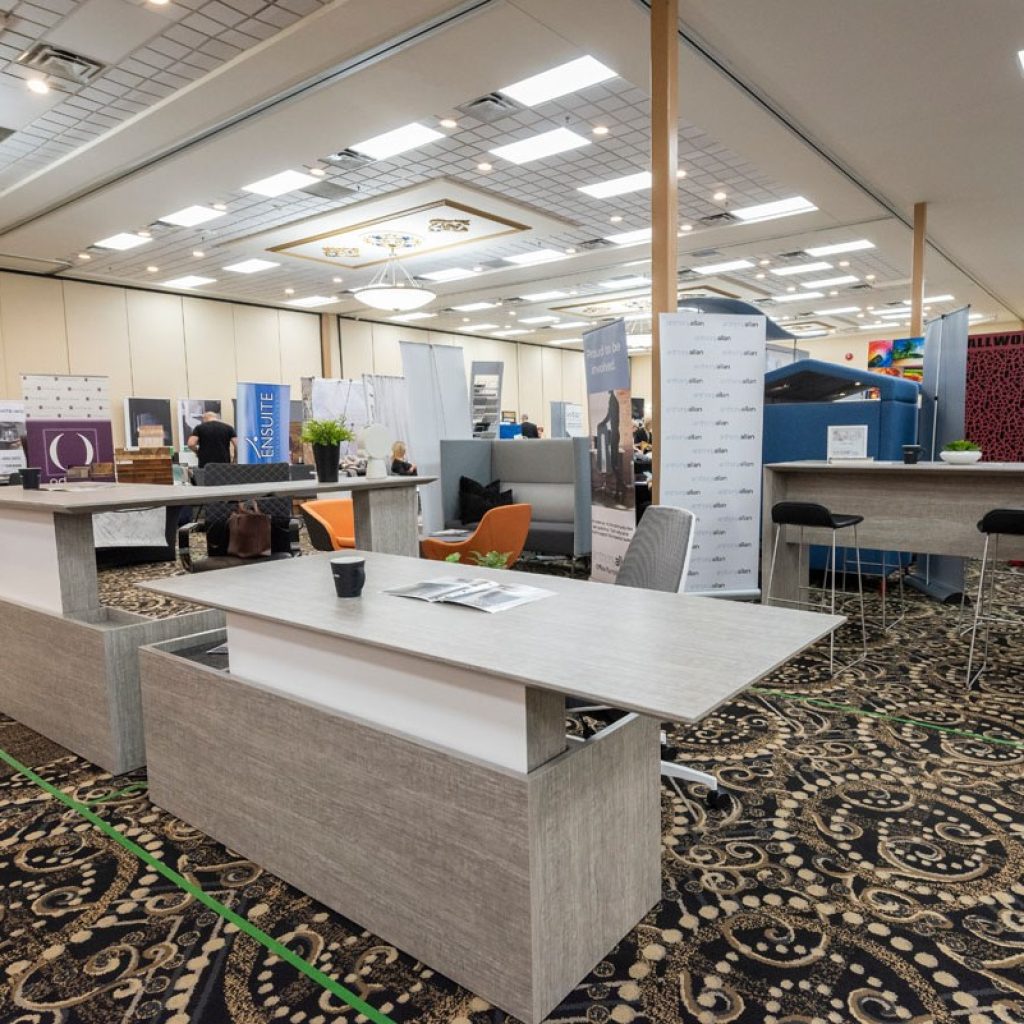 About the Professional Interior Designer's Institute of Manitoba
The PIDIM, which was initially formed as the Society of Student Interior Designers in 1949, is committed to enhancing the practice of interior design in Manitoba by educating the public about the benefits of interior design and ensuring that design professionals are maintaining a high level of ethical practices. They aim to improve the quality of life, and protect the health, safety, and welfare of the public through the design of the interior environment.
AAOF is a gold sponsor of the PIDIM and has been a part of the MDE show since its inception. Hornby says that the show is a great way for them to connect with the design community and showcase the latest and greatest from their various product lines.
"It allows us to connect with the design community that drives or influences what we see in the marketplace here. It's a means of methodology for us to say to the design community that 'hey, this is what is new and cool from the manufacturers from the States and how can we help you use them and that product in your marketplace in Winnipeg?'," says Hornby. "It's also great to connect with corporate designers and people that work for Manitoba Hydro, MPI, Canada Life Insurance, etc., and it's an opportunity for them to come out and see what goes on for them in this world as well."