A global leader in manufacturing, Haworth offers much more than office furniture. Continuous research and development allows for evolution and innovation in design and function. Haworth provides endless options to create inspiring spaces and is ever evolving with changing needs.
Products
Systems, Seating, Casegoods, Tables, Filing, Storage & Modular Walls
Website

Groupe Lacasse
Serving the commercial, educational and healthcare markets, Group LaCasse manufactures exceptional workplace and professional environment solutions; including casegoods, systems, seating and filling products.
Products
Casegoods, Seating & Filing
Website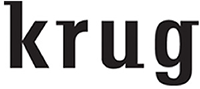 Krug
Specializing in healthcare, higher education and hospitality furnishings, not only are their products beautiful, they are recognized for their innovation and value.
Products
Seating, Casegoods & Tables
Website

Keilhauer
Specializing in seating Keilhauer has developed over 100 product collections. Having fresh and innovated ideas with every launch has gained them many awards in the industry.
Products
Desks, Seating
Website

Framery
One of the best in Acoustic Products, Framery understand the importance of silence.
"When we can focus on the right things, when our words and thoughts are understood without distractions – only then we have a chance to bloom and prosper."
Products
Acoustical Products
Website

Davis Furniture
With an international centenary influence, Davis Furniture is leading the industry for superior design and function with a large focus on seating and tables.
Products
Tables & Seating
Website

EzoBord
EzoBord is a one of a kind sustainable acoustic panel that is flexible, decorative, sound dampening, and easy to use and install.
Products
Acoustical Products
Website

Koncept Lighting
Gaining national and international attention in the lighting industry, Koncept has years of manufacturing and industrial design experience and develops innovative lighting products for home and business.
Products
Lighting
Website

FROVI
Frovi is a brand dedicated to furniture for eating, meeting and relaxation spaces within corporate and community environments. Through innovative design, high quality manufacturing and space consulting, they fulfill the markets need for design-led, affordable social furniture.
Products
Contemporary Furniture
Website

Tonik
Tonik designs durable, American-made furniture that pushes boundaries, connects people and sets the scene for life's best moments. Working with the best and brightest designers to bring you modern furniture that's as functional as it is fashionable, in eye-catching colors that are UV-resistant, easy to clean and built to last. Oh, and some of these pieces even light up.
Products
Contemporary Furniture
Website
We have so many great manufactures and such a vast selection we can't fit them all onto one page. If you don't see what you're looking for, come talk to us and we can help you find something you love!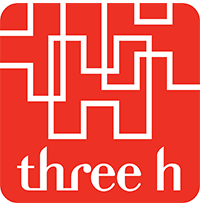 Three-H
Beginning in the high end residential European furniture industry and later shifting to hi-quality office furniture, Three H maintain's focus on traditional fine craftsmanship and have had continued success in the market since the 1980's.
Products
Casegoods
Website